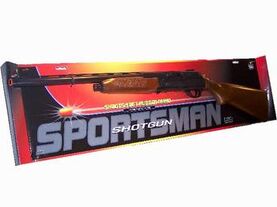 Many people believe Air Blasters are Airsoft but that is not true. Air Blasters
are a brand created by a company named Nerf, a popular child-safe air blaster maker. A part of the group also makes air blasters for older children(11-14). It is called Parris. The blaster are more realistic,but it cannot be confused with real guns since of the orange tip and the plastic coating. They are good for indoor and outdoor play. the bullets are like the size of a regular nerf dart. The blaster is purfectly safe as any other Nerf gun. If your child askes for let him/her get it since there is no danger in using them. The fps rating is 30-50. Very low and it wouldn't do damage to skin if shot.
Community content is available under
CC-BY-SA
unless otherwise noted.